Activities
Be sure to carve out some time above water to enjoy these other activities!
Villa on Dunbar Rock offers guests complimentary use of stand-up paddleboards.
Our SUP's are designed for "beginner level," paddlers, meaning they are designed for stability.  Whether you have had past experience or not, you should be up and moving within a very short amount of time.  Paddling is not only fun, but it is also great exercise and a good way to strengthen your core and improve your balance.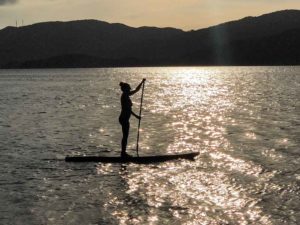 We also have kakays available for use, free of charge. Our Scramblers by Ocean Kayaks are also extremely stable boats. They are easy to maneuver and track well in just about all but the windiest conditions.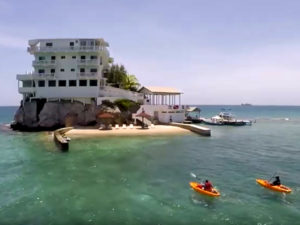 The very shallow, 5 - 15 feet of water surrounding the Villa offers hours of snorkeling enjoyment.  All sort of fish and creatures hide inside the turtle grass. Squid hover mid-water column, shy of any rapid advance, but otherwise happy to hang out and observe you as you observe them. Juvenile fish peek out from inside the rock rubble and coral heads.  And with any luck, the silversides will be swarming under the dock!  A real treat!
For those who prefer fast motion as opposed to slow and steady, there are two wave runners available for rent for $50.00 per hour.